Personal Details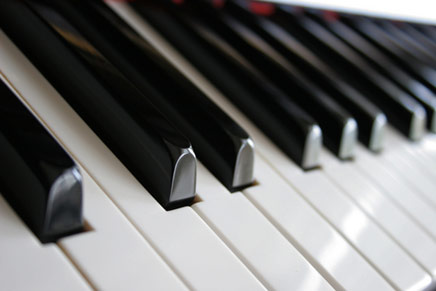 Born in 1970, Jo began playing the piano at the age of six.  She took up violin lessons at primary school but, after starting the flute at high school and having reached grade 5 on the violin, she gave it up and concentrated on flute and piano.  Jo attended Colchester Institute School Of Music studying piano with Ian Ray and Zusannah Nash and flute with Bridget Durgan.  In 1992 she gained a BA(Hons) degree in Music and went on to study for a PGCE at the University of East Anglia, Norwich.
After successfully completing her PGCE, Jo began teaching flute, clarinet, saxophone and music theory privately and now runs a busy teaching practice of around 55 pupils a week.
In 1996 Jo passed an LTCL diploma in Piano Teaching and in 1998, ALCM's in both flute and saxophone performance.  In 2011, she passed an ALCM in clarinet performance.  More recently she has swapped roles and become a pupil again, as she is learning to play the cello.
Edexcel Moderator
As well as teaching privately, Jo teaches piano, clarinet and saxophone at Ormiston Endeavour Academy, flute,clarinet and saxophone at St. Alban's Catholic High School and piano and woodwind at Kesgrave High School.  She is also a moderator for Edexcel's GCSE Music Composition paper and also examines the GCSE Listening and Appraising paper.
She is a member of the 'Incorporated Society of Musicians'.